DIY Friday: Card-Dealing Robot!
So you've completed all of our DIY Friday activities, and the beer-launching robot fridge is armed for the weekend, but you want more. Something to do inbetween catching aerial beers with your friends.
The answer, you decide, is cards — which brings us to today's DIY Friday project: the robot arm playing card dealer.
The robot is capable of shuffling cards, cutting the deck twice, and dealing cards to any number of players. A suction cup is used to pick up the cards; two remote controlled servos lift the arm; it's the gripper that is the most technical part of the robot: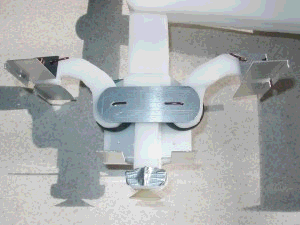 Finally, the robot arm is programmed using a PIC16F877. The inventors of the arm had to use "an external zero insertion force PIC programmer so we kept several PICs around to swap out quickly. A motor driver IC controlled the DC motor. The motor had a PID control algorithm with a homemade encoder."
No word yet on whether the arm is programmed to stay on a soft 17.
(Also be sure to check out this robot arm tutorial page from the Society of Robots.)