Friday, April 22nd, 2011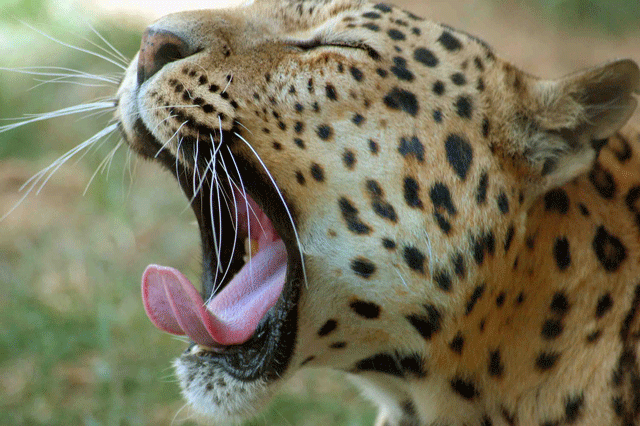 Holy Wild Kingdom, Batman!! A wandering leopard could have risked the launch of PSLV C-16 the other day…
A prowling leopard in Satish Dhawan Space Centre, Shar at Sriharikota in SPSR Nellore district created a flutter among scientists in the space port on Thursday. According to information, the Central Industrial Security Force (CISF) personnel guarding the Shar noticed the leopard late on Wednesday night near the second launching pad from where PSLV C-16 is slated for launch in the third or fourth week of April.

Wildlife officials of Sullurpeta swung into action after the CISF alerted them and beat drums and burst crackers to drive away the animal into the forest till the early hours of Thursday. The district forest officer, wildlife management, Mr Ch. Pardhananda Prasad, said that they became aware of the presence of a leopard in the Shar forest during January. Referring to the pugmarks they had spotted then, he said that the animal was about five years old. Speaking to this newspaper on Thursday, Mr Prasad struck down apprehensions about its movements, causing any obstruction to the proposed launching. "Shar is situated in the midst of 18,200 hectares of forest area which is a totally restricted zone. The leopard does not have to search for its prey since there is a sizeable population of deer and wild boars in the forest, among other animals."

He ruled out rumours of trapping the animal, pointing to wildlife rules. He said that such a situation will arise only when animals turn into man-eaters. Mr Prasad said that they were ensuring that the animal was driven away from habitations in Shar with the help of their staff.
In the launch business, you've got to make sure you have every angle covered. Including leopards.
Nice job on the successful launch, by the way. Maybe we should introduce Florida Panthers to all the wild boars around The Cape.